840: New Music for Percussion
7.30pm, 1 June 2016 at the St James', Islingon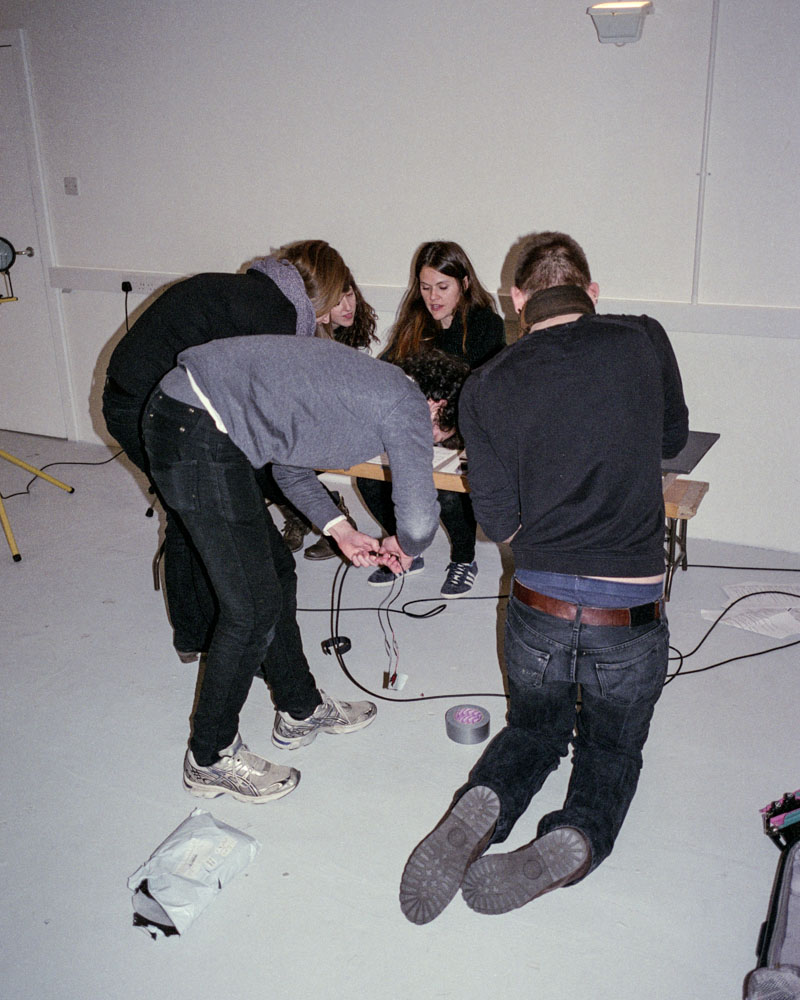 Photo by Dimitri Djuric
840 presented an evening of new music for percussion performed by Abstruckt Ensemble. Two simultaneous versions of Letter Piece #5, Northern Cities by Matthew Shlomowitz (Plus-Minus Ensemble), Indefinite Ockeghem by Federico Reuben (Squib Box), and drum piece by Tim Parkinson (Music We'd Like to Hear) were performed alongside new works by Leo Chadburn (Simon Bookish), Josh Spear (Bastard Assignments), Maya Verlaak (Birmingham Conservatoire), as well as 840's own Alex Nikiporenko and Nicholas Peters.
Abstruckt Ensemble are a London-based percussion collective who formed at the Royal College of Music and specialise in contemporary and experimental repertoire. Since their debut at Café OTO, Abstruckt have performed across London at a variety of events including Kammer Klang, Nonclassical and, most recently, Listenpony, where the ensemble premiered three newly commissioned works. In their education projects, the ensemble have used works by Cage, Reich, De Mey, Loevendie and Applebaum to inspire students at schools in London and Yorkshire, working alongside Peckham's Multi-Storey Orchestra.
Abstruckt Ensemble are: Ana Gasco-Gomez, Elsa Bradley, Emma Arden and Joe Richards.