840: New Music for Clarinet, Violin and Piano
7.30pm, 22 February 2019 at the St James', Islington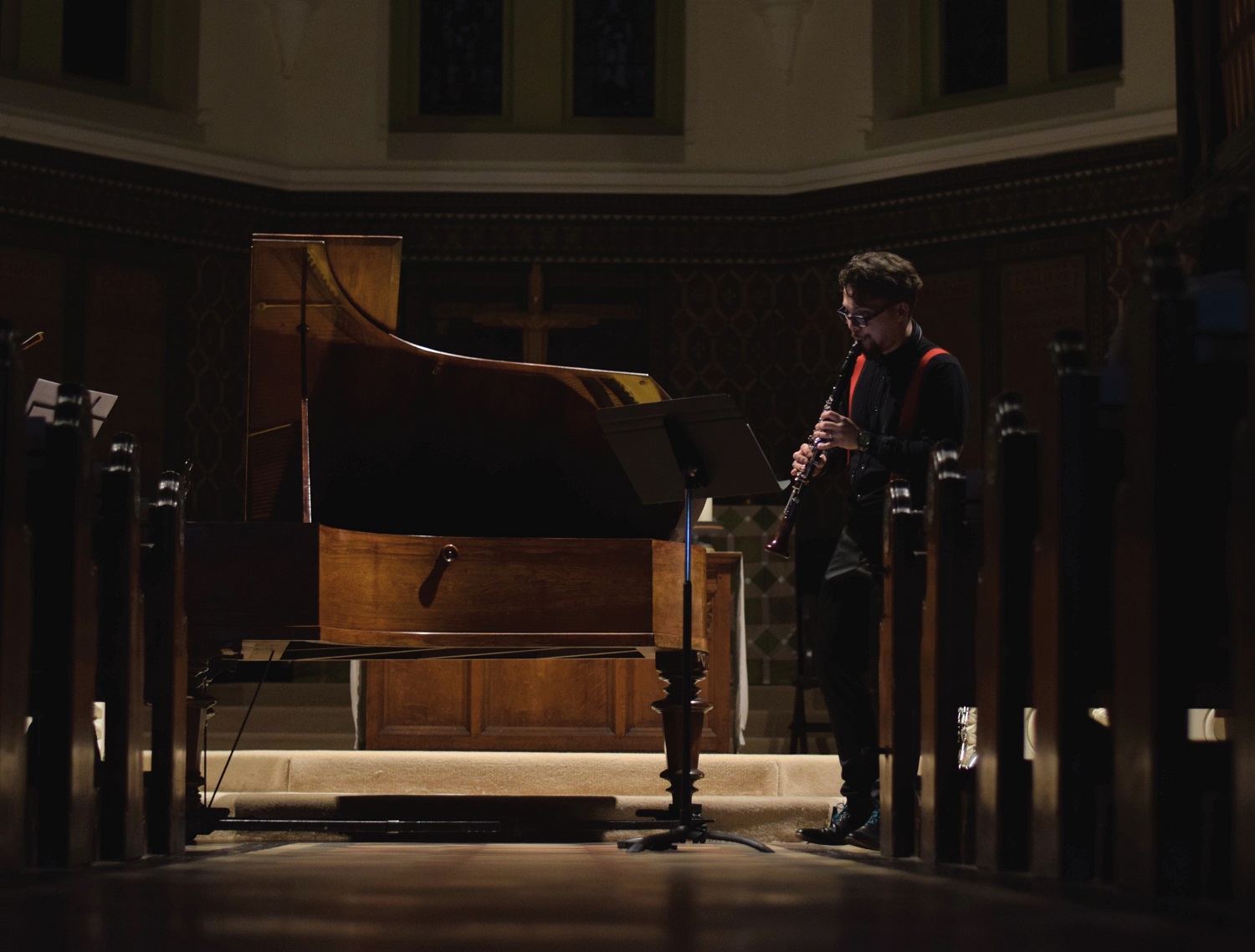 Photo by Alex Nikiporenko
840: New Music for Clarinet, Violin and Piano featured Eos Ensemble performing music by Eva-Maria Houben, Makiko Nishikaze, Tim Parkinson and the Armenian priest Komitas, alongside new pieces by Paul Evernden, James Luff and Alex Nikiporenko.
If there is something that unites the composers featured in our concert, it is an attitude of presenting sounds as sounds, directly and unadorned. Each piece embodies the practice of a unique creative artist, communicating a strong and clear sense of identity without reference to anything extra-musical.
Music of sparse and delicate intensity from Eva-Maria Houben and Makiko Nishikaze, drawing attention to the details of sounds in idiosyncratic ways, featured alongside the elegant, Armenian folk-influenced pieces by Komitas, and the unique experimentalism of Tim Parkinson. The concert also presented new works that explore the reduction of a romantic waltz idiom to a rigid construct, the tension between repetitive parts and an ever-changing whole (and vice versa), as well as the versatility of the bass clarinet.
Eos Ensemble are: Paul Evernden, Angela Najaryan and Thomas Ang.