840: New Music for Clarinet, Violin and Piano
7.30pm, 25 March 2017 at the St James', Islingon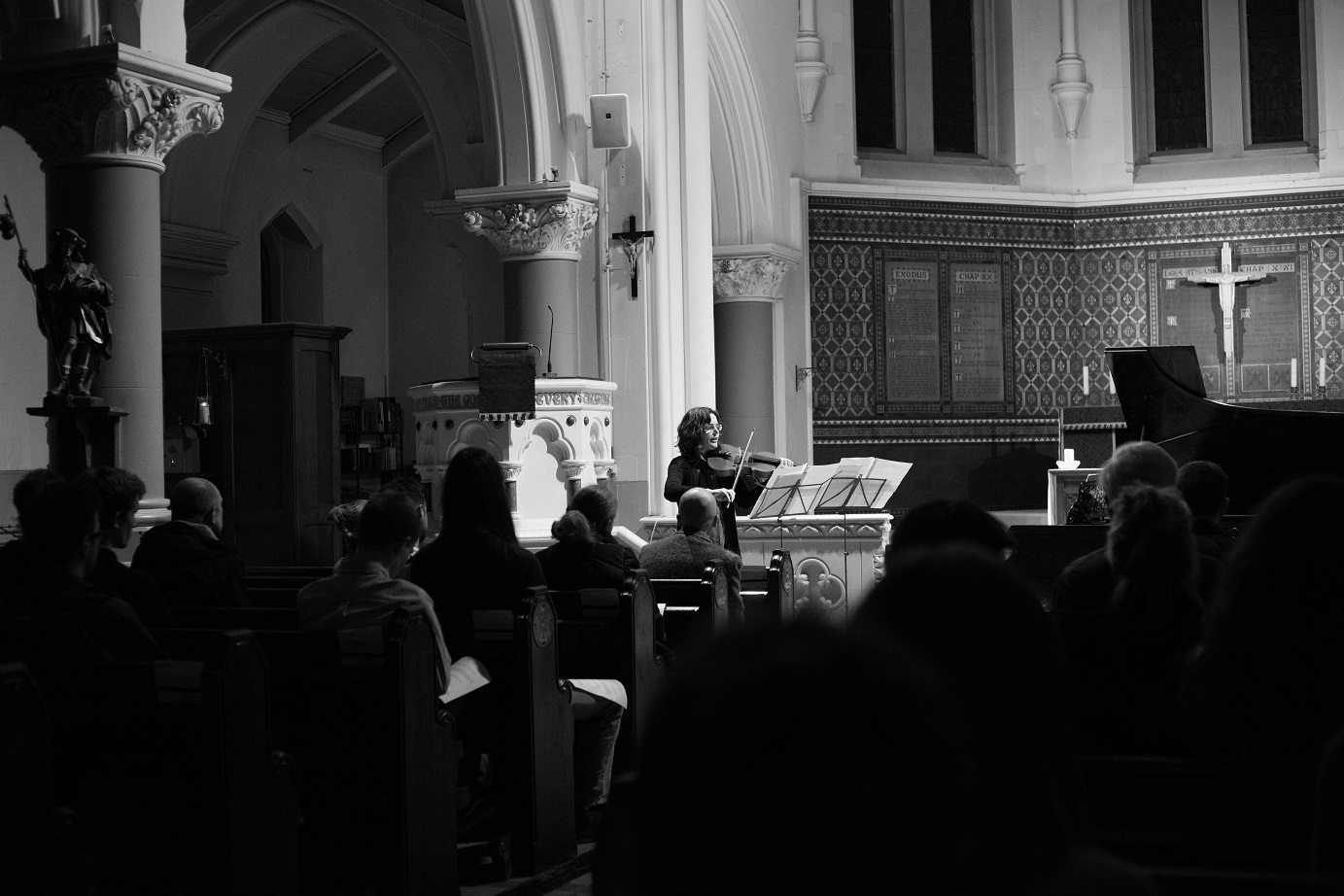 Photo by Justyna Wichowska
840 presented an evening of new music for clarinet, violin and piano performed by George Sleightholme, Emma Welton and Alex Wilson.
The programme featured music by Swiss composer Jürg Frey (Wandelweiser), described by The Guardian as "the master of calm instrumental textures who writes egoless music that feels as though it's always existed". Frey's Un champ de tendresse parsemé d'adieux was performed alongside of animal by US composer Catherine Lamb, thirty-nine pages by Paul Whitty (Oxford Brookes) and new works by Gregor Forbes (Glasgow Experimental Music Series), Emma Welton (A Quiet Night In), as well as 840's own Alex Nikiporenko and Nicholas Peters.
The concert was kindly supported by Hinrichsen Foundation and the RVW Trust.